America 6ft x 8ft 38mm O.D. Chain Link Harris Fencing Price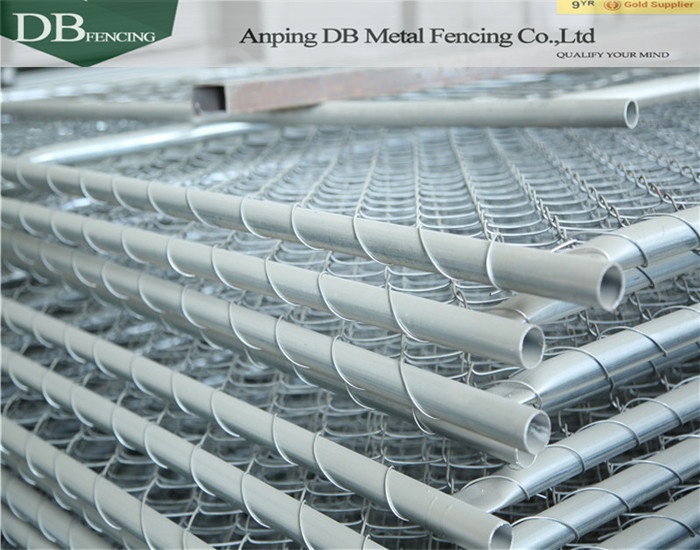 America 6ft x 8ft 38mmO.D. Chain Link Harris Fencing Price
Temporary Chain link fence with bottom foot is great for immediate use.
These multi-purpose panels are easy to assembly and dismantle, are self standing on a foot piece, they are the best choice for security purpose, crowd and traffic control, construction, outdoor event, flea markets, trade shows, and many more applications. We are a direct-factory providing competitive rates at any given scale. Foot pieces allow panels to free stand. Side clamps allow fence panels to be connected to another panel.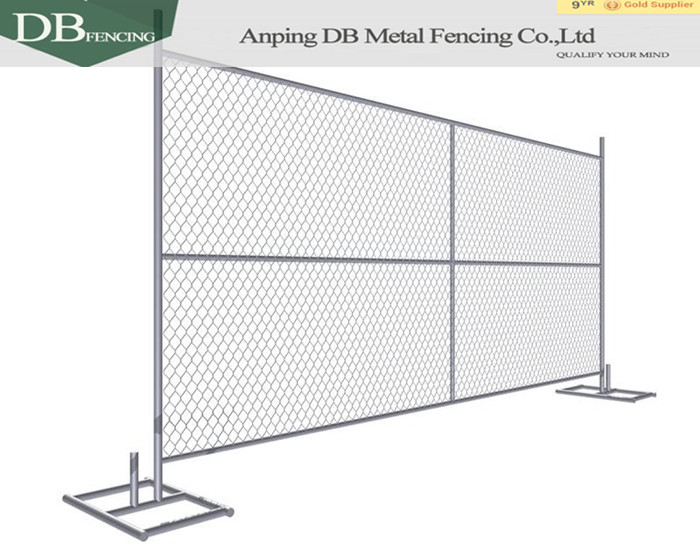 6ft x 8ft Temporary Chain Link Fence Panel

Design

North America,Australia & New Zealand

Made

China

1) Panel Specification

Panel Size

Panel Height: 6ft(1800mm); Panel Length: 8ft(2400mm)

Frame

1.25"/32 mm, 1.5"/38 mm, 1.6"/40 mm round optional.

Chain Link Mesh Wire

9 ga/2.9mm, 10.5 ga/2.7mm, 11 ga/2.3mm, 11.5 ga/2.2mm, 12 ga/2.0mm optional

Chain Link Mesh Size

2" (50 × 50 mm), 2.25" (57 × 57 mm), 2.4" (60 × 60 mm), 2.75" (70 × 70 mm) optional.

Brace

Cross, vertical, horizontal brace with 1"/1.25'' round or the same with frame O.D

Treatment

Pre-Galvanised pipe and panel welded,then galvanised spraying or hot dipped galvanised

Standard (Standard panels include barbed wire as extra security)

AS 1725-2010 – Chain – Link Fabric Security Fences and Gates.

AS 2423-2002 – Coated Steel Wire Fencing Products for Terrestrial,

Aquatic and General Use.

AS 54687-2007 – Temporary Fencing and Hoarding.

2) Steel Feet Specification

Size

750mm L x 100 W x 8.0mm Wall Thick or 680mm L x 400mm W with 1.25'' (32mm) O.D. tube

Treatment

Hot dipped Galvanised;

3) Clamp Specification

Size

Specially moulded 4.0mm wall thickness for additional strength,80mm,90mm,100mm hole spacing(C/C);

Treatment

Hot Dipped Galvanised;

Weight

0.42kg /set ( 2 pieces clips with 1 bolt and 1 nut);

4) Packing

In Bulk

A.Qty In 1x20'GP

230 set ( 1 panel+1 steel +1 clamp with bolt and nut);

B.Qty In1x40'HC

520 sets ( 1 panel +1 clamp with bolt and nut);

5)Shipping Time

15-20 days for 1x40'HC after receiving the deposit;

6)Payment

30% deposit by TT, and the balance paid at sight of BL copy;
1. 6ft x 8ft Temporary Chain Link Fence Quality Testing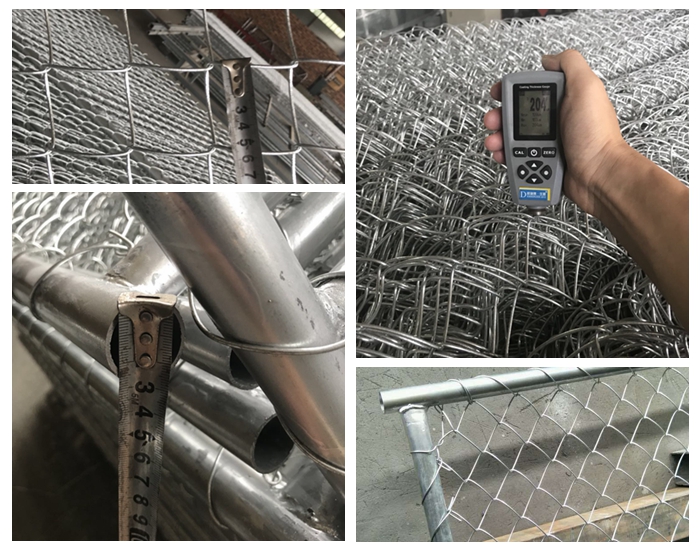 2. 6ft x 8ft Temporary Chain Link Fence Base Types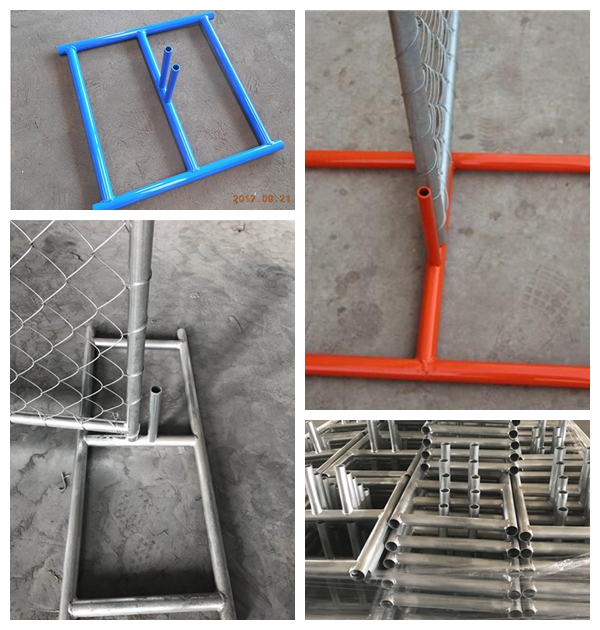 3. 6ft x 8ft Temporary Chain Link Fence Steel Clamp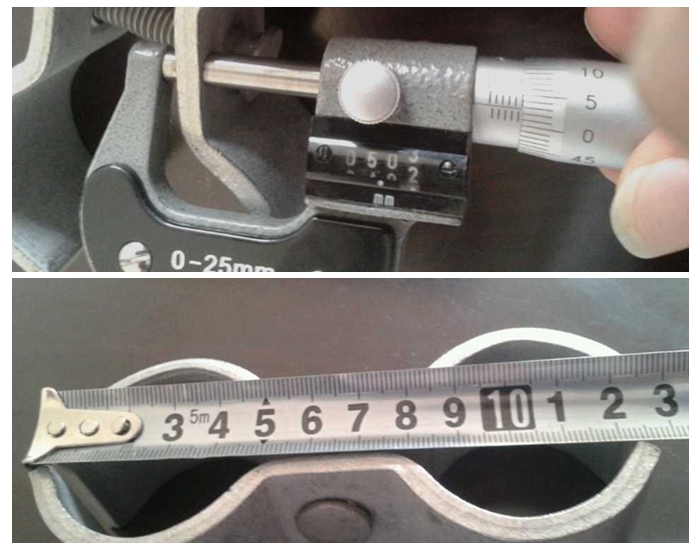 4. 6ft x 8ft Temporary Chain Link Fence Loading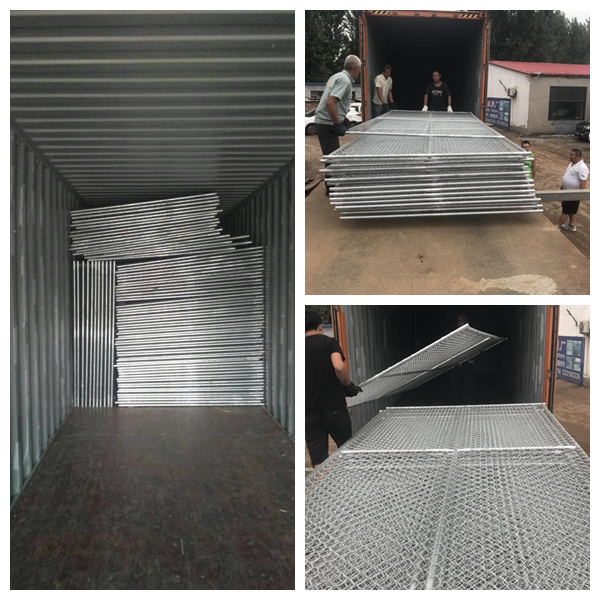 WHY CHOOSE US?
Hand craft techniques for highest strength. Tie wires are tightly wrapped around the panel frame by tension bars and tension bands. This to ensuring both longevity and easy of loading.

Three type of stable fence feet optional. Made of highly durable materials, each type of panel feet is strong and sturdy enough to keep your temporary fence panels upright. Designed to stack when moving from one project to the next.

Strong anti-corrosion surface treatment.

Treated with hot dipped galvanized to ensure at least 70 µm thickness of zinc coating. Service life can reach more than ten years.

One-stop supply system.

All needed hardware are included in the bulk cargo.

Reliable and professional advice.

As a company integrating production and sales, we'd like to give our customers a friendly and reliable advice for picking up the most suitable one for your desired application.

Customized size for your needs.

We have a standard size temporary chain link fencing inventory. Beside, we accept customized orders of special panel length and height along with the pipe thickness and diameter.