high density polyethylene concrete temporary fence feet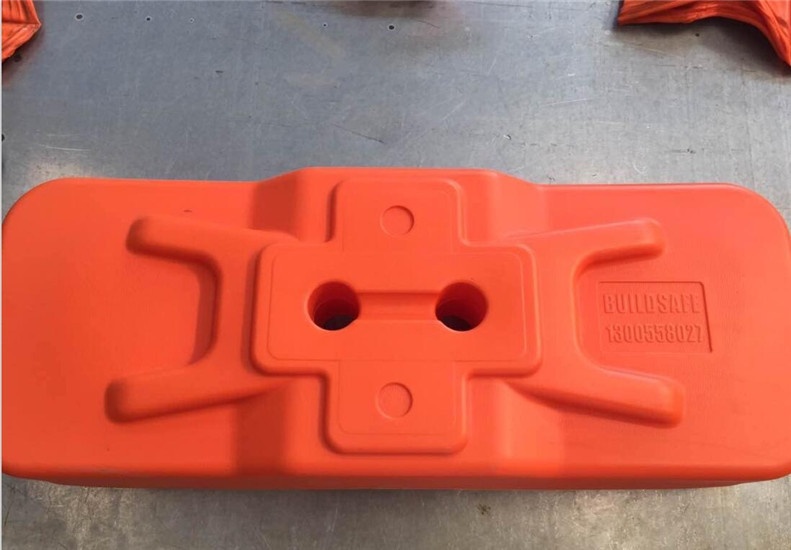 high density polyethylene concrete temporary fence feet
Our company have large scale injection mounding equipment,can manufactured plastic
base by ourself.Plastic base inner filled concrete,that can be working directly.Also can make
heavy duty and anti corrosion steel type.Temporary fencing panel can insert into base to
stand.Our Base used plastic or steel plate with steel rod.Our temporary fencing feet adopt
high density polyethylene materials containing at least 3 types anti-ultraviolet agents:
UV 2002, UV 531 and UV 770, which come with a 5 year UV and anti-aging guarantee to
accommodate to the Australian climate.
Detailed description

Material

Manufactured in high-density polyethylene

Color

Orange, Blue or Red, Green

Infill material

Filled in AUS&NZ with 30 mpa Concrete & 10mm chip

Infill concrete weight

27.5-28kg

L x W x H

610 x 220 x 150mm

Feature

Suit all Star picket insert to ground
Different specifications are available according to customer's requirements.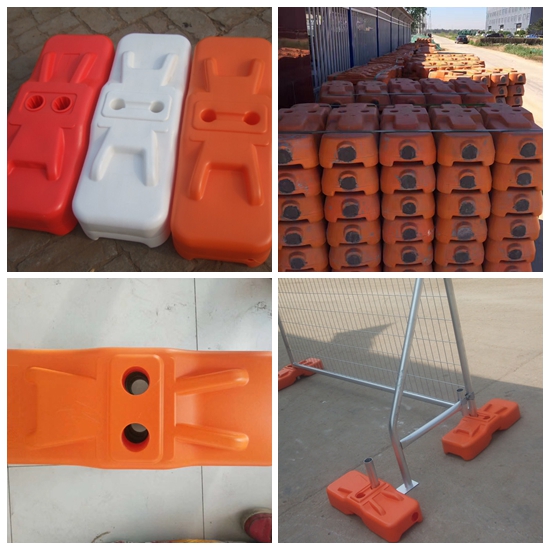 Applications:
1>This feet is usually used to fix the temporary fence . It makes the temporary easily to intall and remove .
2>temporary fence for major public events, sports, concerts, festivals, gatherings, swimming pools and
other usages;
3>The feet are removable which makes transportation and storage much easier and more efficient.
Characteristics
1> High resistance to breakage compared to concrete
2> High stability
3>Lightweight
4>Handle strips for better handling
5>Integrated stacking aid
6>No pallets needed for shipping