2.1 x 2 .4 m Temporary Fencing For Sale Australia Standards
2.1 x 2.4 m Temporary Fencing For Sale Australia Standards
Our temporary fencing for sale products meet the quality standards of many Australia market.
We supply a number of Australian industries with our temporary fence products. The industry demands fast, high volume orders and our manufacturing plants have the capacity to constantly deliver these orders on-time, in budget.
Choose US, get good customer service and strong quality in long life.
1. Temporary Fence Specifications - Temporary Fencing Solutions



Galvanised Steel Temporary Fence specification

Panel Size

2400 mm (L) × 2100 mm (H)

Frame Size

32 mm O.D. × 2.0 mm thickness

Zinc Coating

42 microns

Infill Mesh

4 mm horizontal, 4 mm vertical, 150 mm × 60 mm spacing

Surface Treatment

Pre-galvanised 42 microns
Hot-dipped galvanized 90 microns

Feet specification

Material

High-density polyethylene.

Feet Size

610 mm × 230 mm × 150 mm

Treatment

UV2002, UV531, UV770 and BASF anti-ultraviolet agent added for color-fading resistance in outdoor use.

Color

Orange, blue, red, green and other customized colors.

Fill Material

Cement, water, sands, small stones

Infill Concrete Weight

27.5–28 kg

Steel Clamp Specification

Clamp Size

Specially moulded 4.0 mm wall thickness

Hole Spacing

75/80/90/100 mm optional.

Surface Treatment

Hot dipped galvanised.

Weight

0.42 kg/set

Accessory List

2 pieces clamps with 1 bolt and 1 nut
2. Processing Of Temporary Fencing For Sale - Mesh Panels Wleding & Galvanised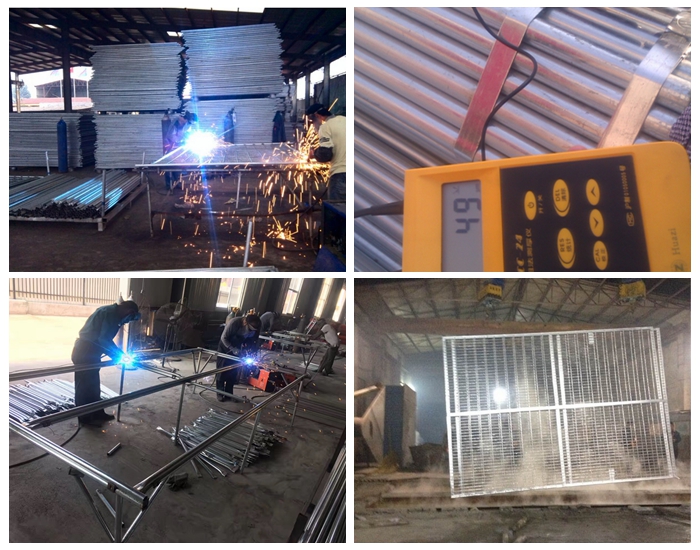 3. Plastic Base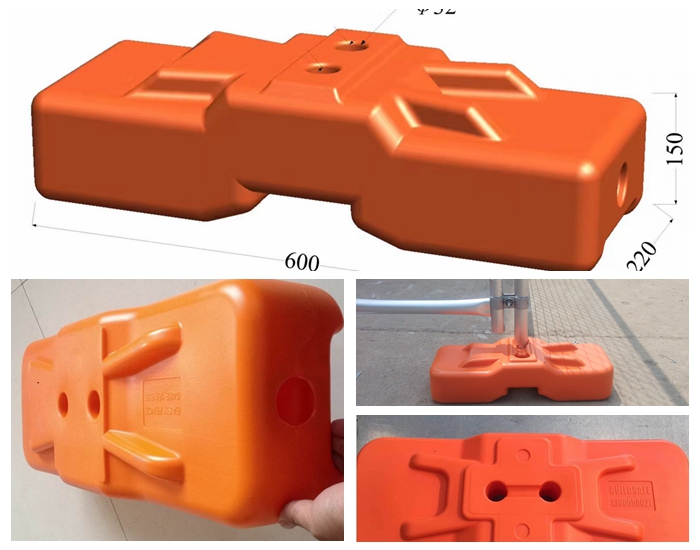 4. Steel Clamps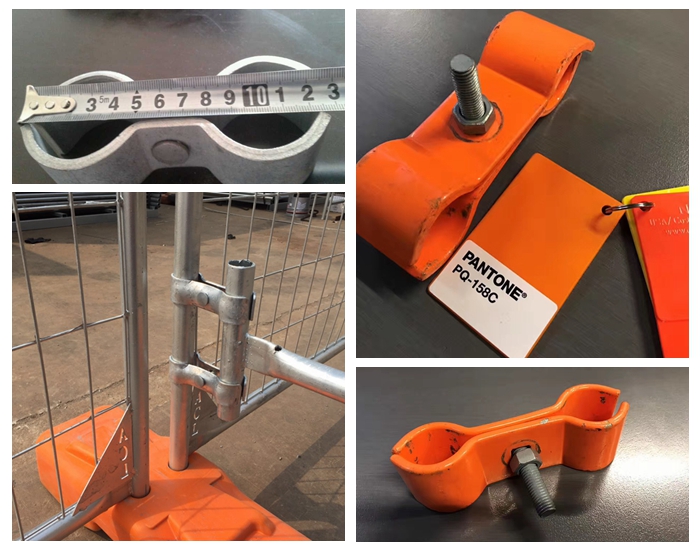 5. Stays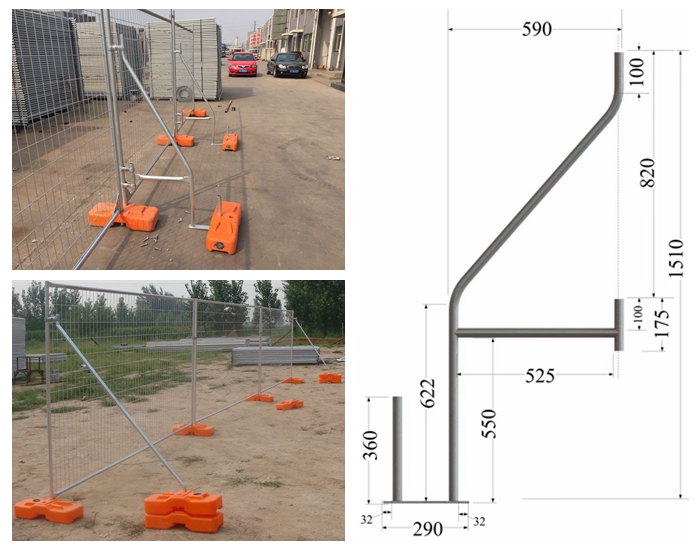 6. Packing and Loading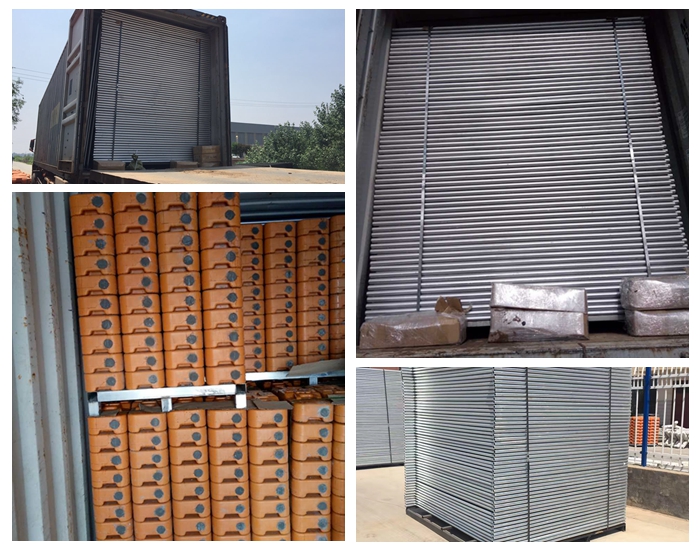 7.

We have a range of panels for every project solution. For example
· 2.4 Metre High Quality Standard Temporary Fencing Panels
· 2.4 Metre Heavy Duty
· 3.5 metre high Economy
· 2.4 Metre Chain Wire panels
· Customised panels to suit your project and budget
All come with
· Anti -climb mesh infill
· 360° hand weld between the vertical and horizontal pipe
· Horizontal pipe ends crimped for increased strength
· Above Industry Benchmark in thickness of galvanising
· 1.94 Metre Top Horizontal Pipe for extra security

Competitive Prices For Temp Fence Panel Witing for your email in 24h/7Day.