Australia standard portable galvanised temporary fence
Australia standard portable galvanised temporary fence
Temporary fence also known as temp fencing .
This temporary fencing is easy to install and relocate.It is widely used for temporary construction site and special events.
The temporary fence is made up of fence panel, feet, clamp and brace.
All of those are easy to transport and assemble. It is widely used in Australia and New Zealand market.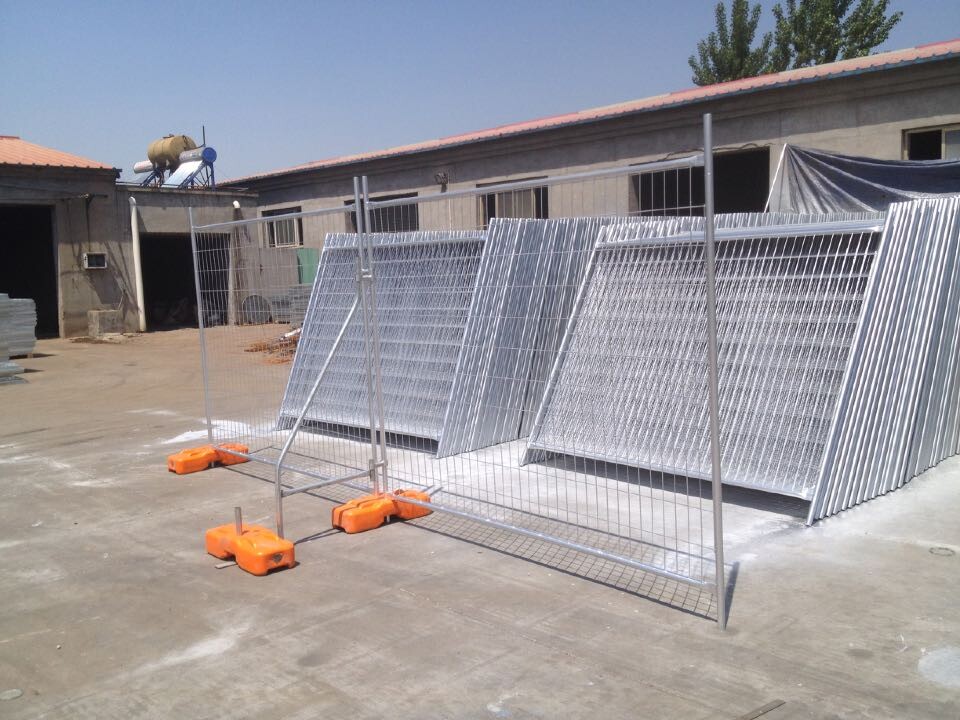 1. Temporary fence panel
Pre hot dip gal. wire--- cut wire ---Panel welded---cut the corners of the mesh---Pre hot dip gal. pipes(ends of the horizontal pipes are flatten) welded
—polish the welds—paint anti-rust epoxy—spray sliver powder coat on each welds—stacking—packaging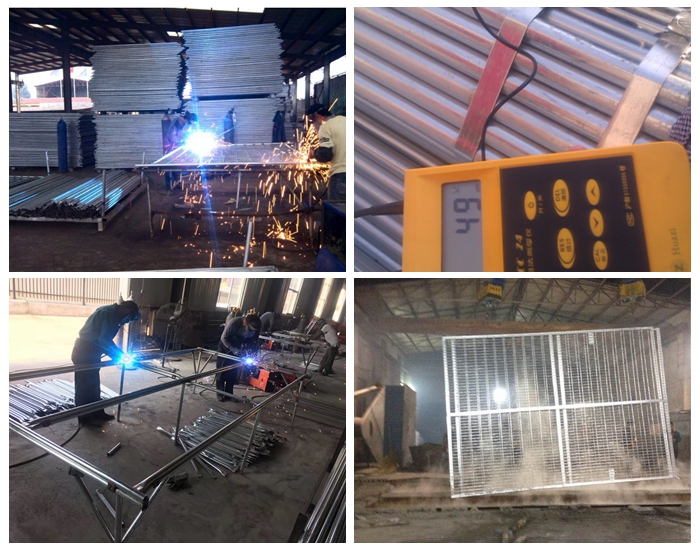 2. Temporary Fence plastic base with concrete



Feet Specification

Material

Manufactured in high-density polyethylene

Treatment

UV220,UV531 ,BASF and UV770 treatment for anti-color-fading and outdoor use.

Color

Orange, Blue or Red, Green

Infill material

Filled in AUS&NZ with 30 mpa Concrete & 10mm chip

Infill concrete weight

27.5-28kg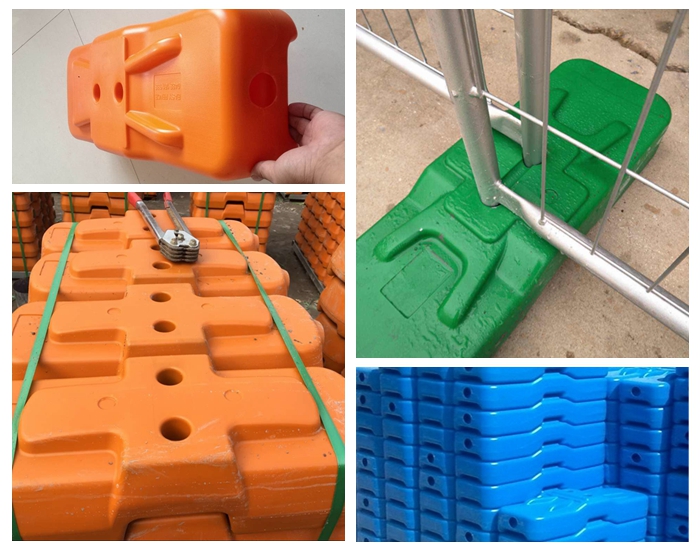 3. Temporary Fence Steel Clamps

Clamp Specification

Size

Specially moulded 4.0mm wall thickness for additional strength,80mm,90mm,100mm hole spacing(C/C)

Treatment

Hot Dipped Galvanised

Weight

0.42kg /set ( 2 pieces clips with 1 bolt and 1 nut)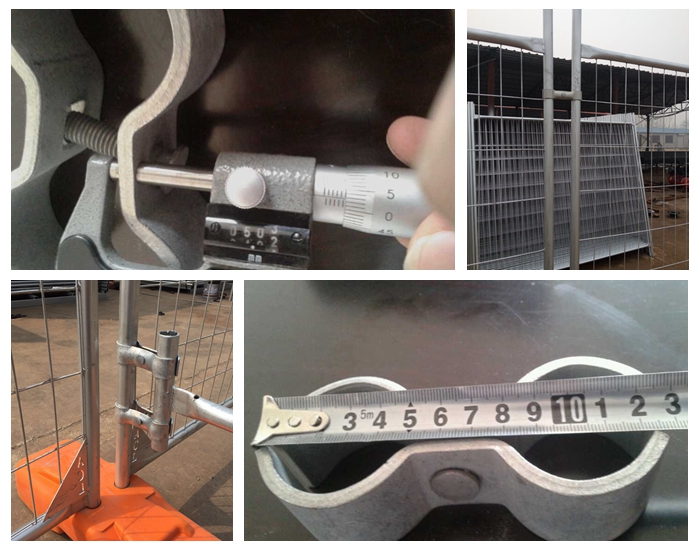 4. Temporary Fence Bracing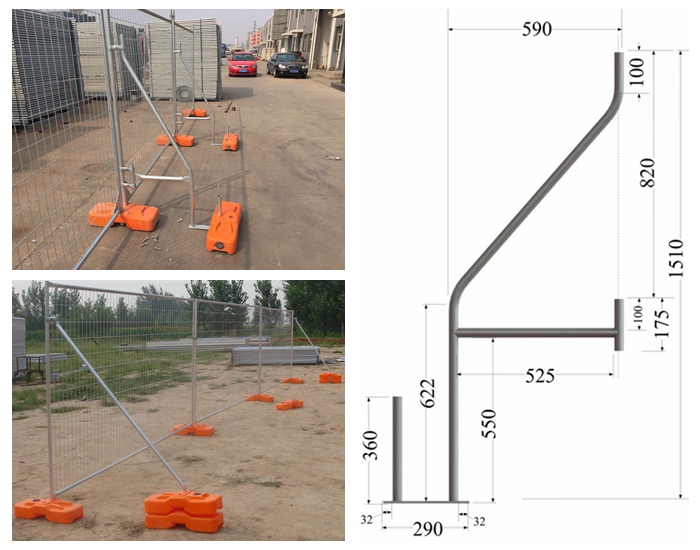 5. Loading And Packing